Welcome to the Black Oak Mountain Luxury Retreat – a haven of opulence nestled in the heart of nature's embrace. We invite you to experience a getaway like no other, where tranquility and luxury converge to provide you with an unforgettable stay. Situated on over 150 acres of meticulously curated farmland and architecture, Black Oak Mountain Vineyards offers a sanctuary that exceeds expectations.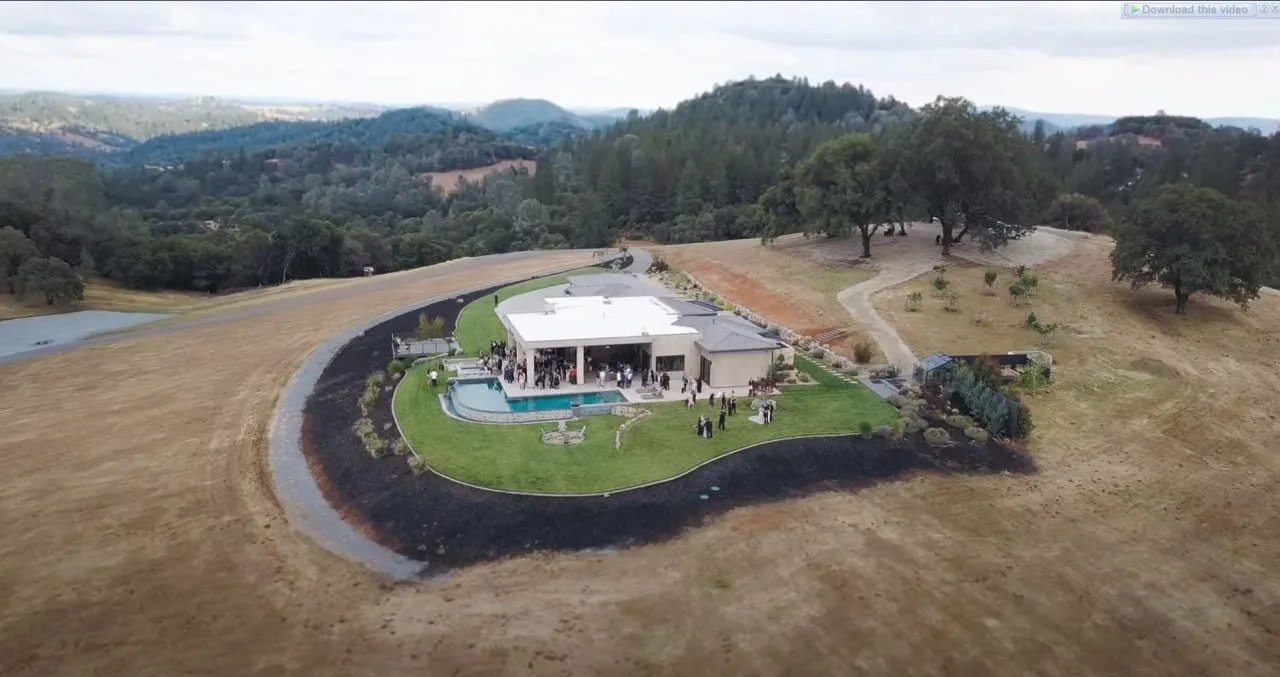 Unveiling the Lap of Luxury
Our luxury retreat boasts a range of amenities designed to make your stay absolutely perfect. Immerse yourself in comfort and elegance with:
Exquisite Accommodations
Master Bedroom: Rejuvenate on a premium Tempur-Pedic mattress in the elegantly designed master bedroom.
Guest Rooms: Enjoy the cozy comfort of two beautifully appointed guest rooms.
Additional Spaces: Relax in the large office, music room, or pantry, each equipped with sleeper sofas for your convenience.
Green Living: Feel at home with a greenhouse and herb garden, along with a fruit orchard that graces our property.
Pristine Water and Air Quality
Structured Water: Experience the purity of structured water flowing throughout the house, sourced from our well and triple-filtered for exceptional quality.
Salt Pool: Dive into our saltwater pool, enriched with structured water akin to a wild mountain stream.
EMF-Free Environment: Immerse yourself in a low to no EMF zone, disconnecting from the digital world for a rejuvenating stay.
Entertainment and Relaxation
Visual Pleasures: Enjoy large screen televisions in the living area and master bedroom for entertainment.
Harmonious Sounds: Delight in a top-tier sound system, filling both the living area and patio with your favorite tunes.
Nature's Bounty Beckons
Black Oak Mountain Vineyards is a sanctuary of natural beauty, offering freedom in every step. Explore over 150 acres of sprawling landscapes, including:
Vineyards with Vistas: Capture the beauty of our vineyards against a stunning backdrop.
Ancient Oak Trees: Marvel at the majesty of oak trees that have stood for over 150 years.
Lavish Villa and Infinity Pool: Lounge by the lavish infinity pool, surrounded by awe-inspiring views.
Diverse Terrain: Traverse meadows, forests, and Cole Mountain, encountering a variety of terrain.
Rustic Mining Cabins: Discover an old mining encampment featuring charming cabins.
Golden Fields: Stroll along old dirt roads and lush fields, experiencing the epitome of natural beauty.
The Barn: Where Luxury Meets Vineyards
Our modern barn stands as a beacon of sustainable luxury, contributing to a green living environment. Here's what awaits you:
Renewable Energy: Revel in a sustainable retreat with solar energy powering the entire property.
Luxury Loft Spaces: Indulge in two luxurious loft rooms adorned with industrial-chic decor.
Spectacular Views: Unwind on a spacious deck overlooking the working vineyard and the picturesque Gold Country hillsides.
Nature-Inspired Design: Embrace the seamless blend of modern and rustic design elements in our barn.
At Black Oak Mountain Vineyards, we strive to provide a haven of unparalleled luxury and natural beauty. Escape the hustle and bustle of everyday life, and embrace the serenity of our retreat. Your journey to a tranquil paradise awaits at Black Oak Mountain Vineyards – a marriage of luxury and nature, curated just for you.